Operating Cost Considerations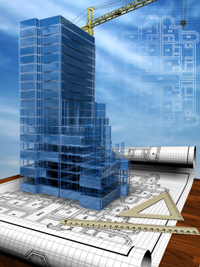 Operating Costs to Heat and Cool Buildings:
Anderson emphasizes to our customers the relationship between natural gas and electrical power costs which consume energy 24 hours per day, 365 days a year, and the need to invest moderately in HVAC preventative maintenance required to maintain equipment efficiency and keep operating costs at a minimum.

Example- Broken or poorly adjusted outside air dampers results in your HVAC equipment heating or cooling excess outside air nearly 9000 hours per year, a very expensive oversight, caused by poorly trained mechanics or lack of maintenance.

Service Life of Equipment
Most people accept the fact that a car has provided its greatest usefulness after 5 years service and under 100,000 miles. They try to regularly grease and change oil every 3000 miles, due to constant advertisements by the automotive industry.

These same customers often over look the fact that their HVAC systems normally provides service for 15 plus years, and some parts of their system run the equivalent of 250,000 miles per year. Regular maintenance and service of HVAC equipment is a good investment.